Members of the unit were involved in various commemorations to mark the Centenary of Remembrance Day. One of those was held in the Masonic Temple in Townsville. The ceremony included the piping in of the coffin of the unknown soldier which was then placed on its bier for the duration of the service. The guard or Sentinel was provided by members of 2RAR.
A number of official guests attended the service including the mayor of Townsville, the Superintendent of Police and the CO of 2RAR.
The 2IC/XO of the unit Maj Ian Reid is the sitting Master of the St Andrew of Townsville Lodge UGLQ
Further details and pictures of the service are included in the link below.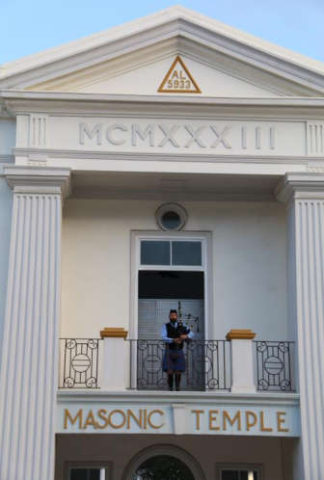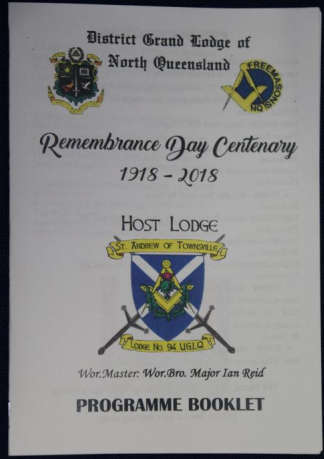 Townsville masonic community 2018 Centenary of Armistice Day Remembrance Service. Official guests and community members were welcomed by the Skirl of the pipes provided by the RSL Memorial Pipes and Drums Townsville. Piper James Sager. The lodge commemorative service led by MAJ Ian Reid, XO 31/42 RQR, sitting master, St Andrew of Townsville UGLQ.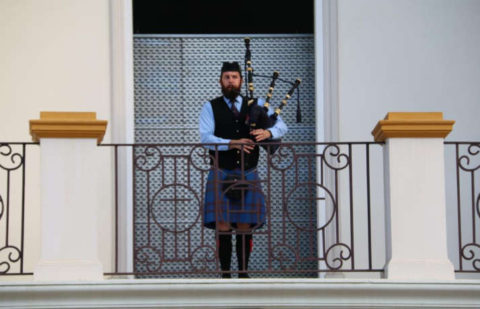 The coffin bearing the unknown soldier being piped in to the lodge and placed on its bier. Pall Bearers ranged from an Entered Apprentice Freemason (WO2 Jason Ballard) through to a district Grand Lodge Officer. No one knew the name of the soldier, the battalion they belonged to nor how they died.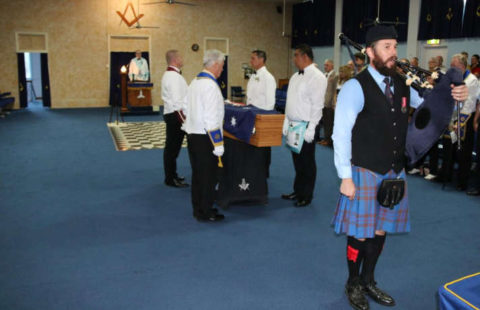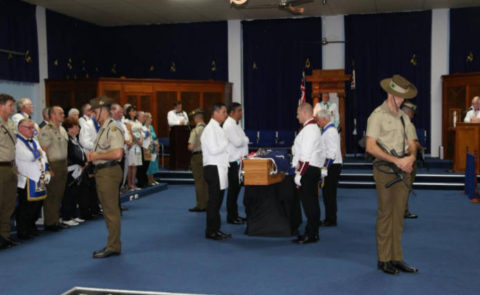 The guard or Sentinel was provided by 2RAR who added a fine air of distinction to the ceremony.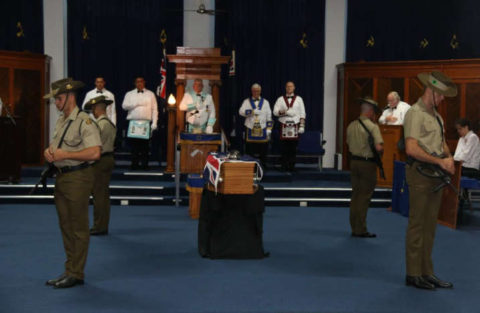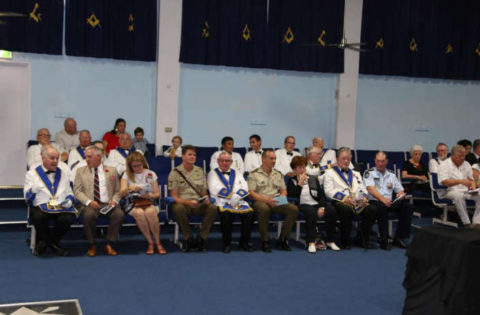 Official guests and community members attending the commemorative service including the mayor for the city of Townsville, Councillor Jenny Hill. Regional Superintendent of Police Kev Gutteridge and CO 2RAR, LTCOL Douglas Pashley.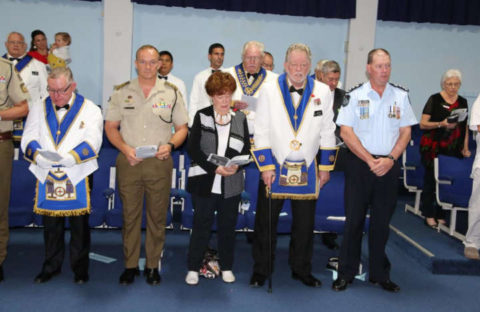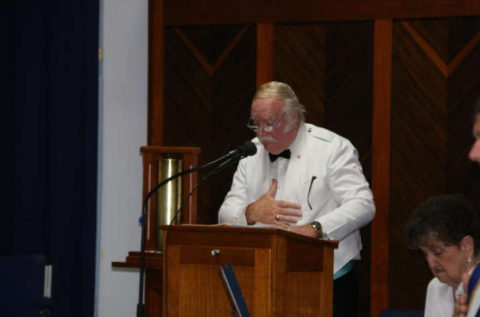 Kevin Gunthorpe and MAJ Joel Coleman provided a lecture on the history of Remembrance Day. During the service, a bugler from 1RAR played the Last Post and Reveille or Rouse which added a sombre tone to the ceremony.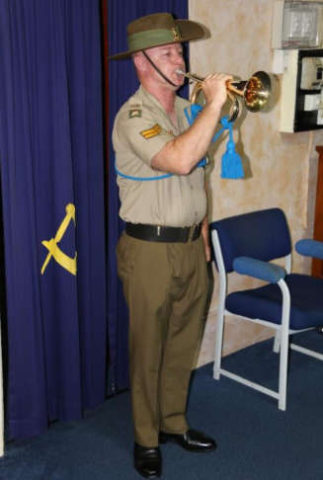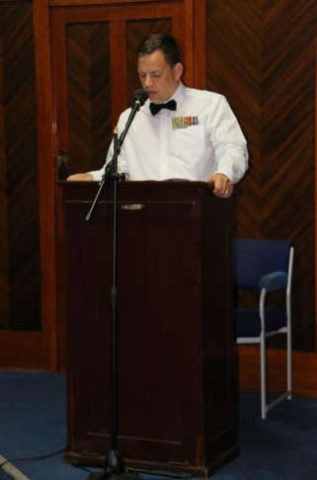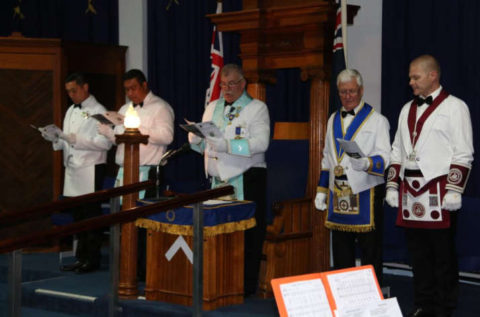 At the conclusion of the Remembrance Day lectures there was a presentation made on PTE Baxter, a Townsville soldier from the 42nd Battalion who did not return home. 31st and 42nd Battalions were acknowledged as one of the last remaining Australian Army units currently serving continuously from the Boer War through WW1 to the present day. At the conclusion of the ceremony the coffin of the unknown soldier was piped out and all guests attended a festive board and light supper in the south of the lodge.