David Emmet Coyne (1896-1918), soldier and farmer, was born on 14 March 1896 at Ballinrush, near Mackay, Queensland, eighth child of David Emmet Coyne, farmer, and his wife Anne, née Hughes, both of whom were Irish-born. He was educated at Marian State School and then joined his father on the land.
Coyne enlisted as a private in the Australian Imperial Force on 25 January 1916 and went into training at Fraser's Hill Camp, Brisbane. While there he showed considerable athletic prowess and figured in an incident which was perhaps a portent of the selfless act which resulted in his death two years later. After the horses of an express wagon had bolted, endangering several soldiers' lives, Coyne leapt on to the back of one of the horses and managed to bring the wagon to a halt. He embarked for France with reinforcements in May and on 24 December was taken on strength with the 31st Battalion. His unit spent the winter of 1916-17 on the Somme engaged in raiding and patrol work, then in March took part in the advance on Bapaume. On 21 April 1917 he was promoted lance corporal and for the next six months was absent from his unit qualifying as a bombing instructor and serving temporarily with the 67th Battalion. He was promoted sergeant in June and rejoined the 31st Battalion in October.
From November 1917 until March 1918 the battalion served in Flanders in the Messines-Wytschaete sector, then returned to the Somme. On the night of 15 May, while in the line at Vaire-sous-Corbie, Coyne was testing some Mills grenades which he believed had been affected by damp. He threw one of them but it rebounded off the parapet and fell into the trench in which he and several others were standing. Ordering his men out, he tried to find the grenade in the darkness; then, realizing that his companions were not clear, deliberately threw himself over the grenade's approximate position and received over twenty wounds when it exploded. At first it was thought that Coyne would survive and it was typical of his courageous and genial nature that he joked about the incident as he received preliminary medical attention. His wounds proved worse than expected and he died within hours. He was posthumously awarded the Albert Medal in Gold, the highest class of that decoration: he was the only member of the A.I.F. to gain such a distinction. Sgt Coyne's grave lies in the Vignacourt British cemetery near Amiens. He was unmarried.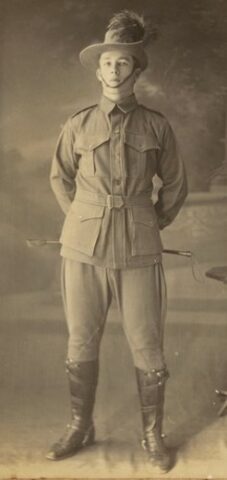 Sgt David Emmet Coyne – Albert Medal Gold
–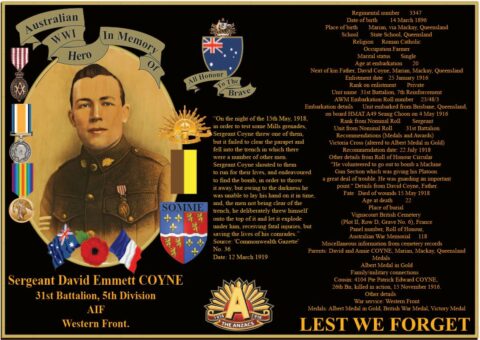 Tribute to Sgt David Emmet Coyne – Albert Medal Gold done by Hon Member Pierre Seillier
–
Members may be interested to know that David's father who was also David Emmet Coyne was a director of Marian Sugar Mill (near Mackay) during WW1.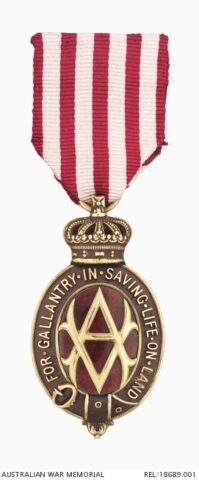 The Albert Medal
The Albert Medal was instituted in 1866 and named after Queen Victoria's consort, Prince Albert, who had died in 1861.
Until the institution of the George Cross in 1940 it was Britain's premier decoration for civilian acts of gallantry in saving life at sea and on land. It became known as 'the civilian's Victoria Cross', although awards were also made to servicemen in non-combatant situations.
There were two classes: the First Class in gold, and the Second Class in bronze.according to the perceived degree of gallantry. The medal was awarded only for the most exceptional bravery, and consequently was very sparingly given.
The medal was terminated in 1971. Subsequently the George Cross was awarded for acts of Gallantry in this category.
It is worth noting that only 45 gold and 290 Bronze Albert Medals were awarded from its inception until it was terminated. It is enlightening to read how many awards were made to military members relating to accidental grenade explosions.