A Ceremonial Parade was held at the Anzac Memorial, Hyde Park Sydney, to mark the establishment of The 2nd Division Australian Army as a functional command. The parade was attended by Chief of Army Lieutenant General Simon Stuart AO, DSC and Commander 2nd Division Major General David Thomae AM together with COs and RSMs and  key members of units of 2DIV.
–
A video clip of the Ceremonial Parade is contained in the attached link: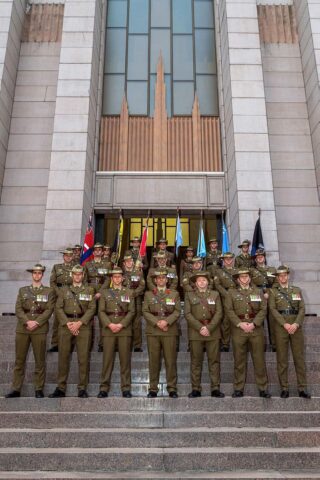 Historic photo of all 11 bde unit flags Comd Brig Armstrong, with COs and RSMs and Key Pers on the steps of the Anzac Memorial – Sydney as part of the Ceremony announcing 2DIV as an independent Formation.
–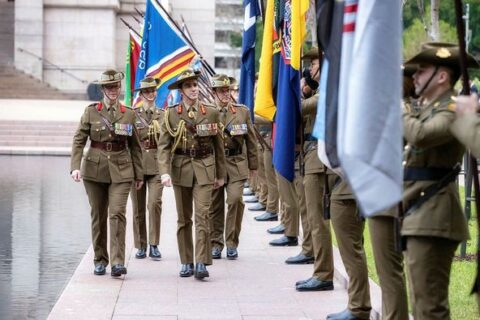 Inspection of Unit flags of 2Div Units by
Chief of Army Lieutenant General Simon Stuart AO, DSC and
Commander 2nd Division Major General David Thomae AM
–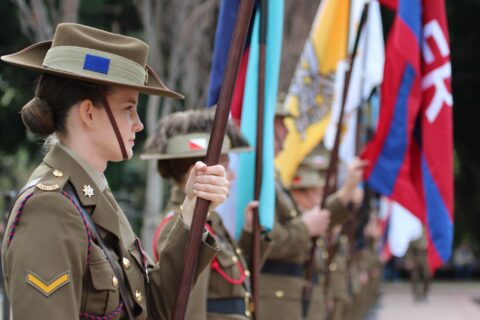 Some of the Unit Flags
–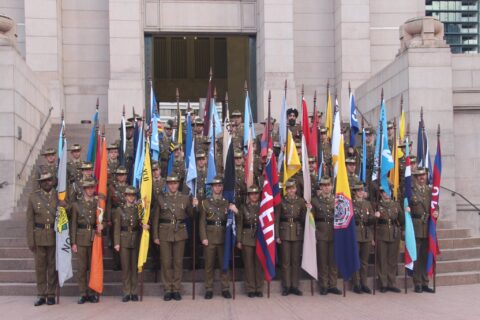 2DIV Unit Flags
---