The Kennedy Coy engaged in adventure training, White Water rafting down the Tully River last Saturday (20th Nov 2021). Afterward we met up at Balgal Beach (50 klms nth of Tville)  for the Regt Dinner . It was superbly catered by local Lions Club at the Community Hall. They also provided bacon & eggs for brekky on Sunday morning.
The Battalion Facebook correspondent reports:
Kennedy Company has wrapped up the training weekends for the year in style!!
With the significant help and vision of the XO, MAJ Mark Smith, Kennedy Company converged on the Tully River, white water rafting all Saturday morning. With soldiers tipping overboard at every rapid and every calm pond, it was hard to distinguish falling from jumping overboard. Full marks go to the CSM for out doing all others and needing to be rescued.
Following lunch by the river and a pit stop at Jungle Training Wing, we were back on the move south to Balgal Beach. Not to be outdone by the rapids and the Team of Raging Thunder, XO and his incredible team including sister company members from Cap Coy, 11 CSSB and the community from the Balgal Beach community centre and Lions Club, treated the Company and distinguished guests to an incredible dining in night! The food was spectacular and we were so privileged to have visitors from 31st Bn Association who travelled from far and wide to join us.
Some of the Adventure Training Pictures: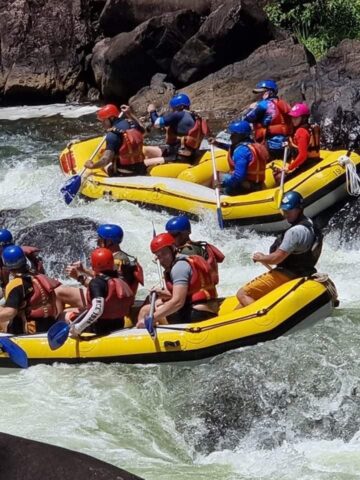 –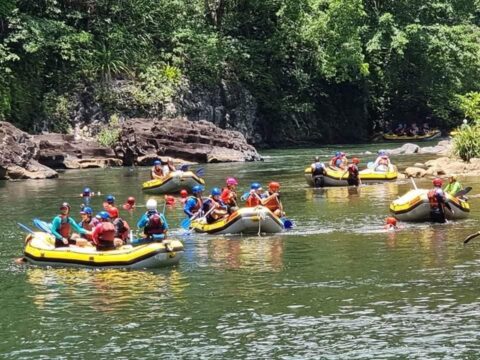 –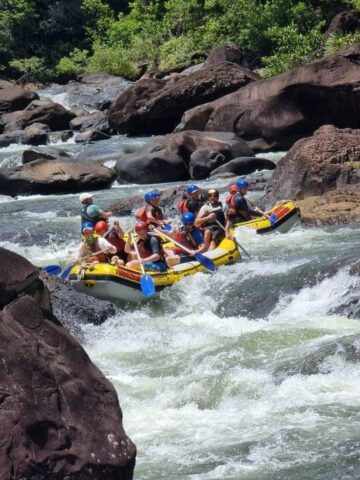 –