At a small gathering of members of the Association in November 2018, two of our hard working members of the Brisbane Branch executive were presented with their OBE (Over Bloomin' [Insert adjective of choice] Eighty) awards.
President Ray Fogg and Secretary Tony Wadeson were both recipients of this prestigious award. As a memento of the occasion both graciously accepted excellent caricatures portraying their activities over and above their commitments to the association. Our best wishes go to Ray and to Tony.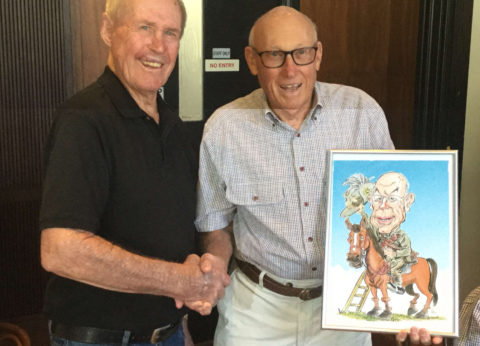 Presentation to Ray Fogg by George Stanger (also another Association OBE)
George making the presentation to Tony Wadeson which pays tribute to Tony's involvement with Surf Lifesaving .