The 31st Battalion Association was well represented at the Anzac Day march through the city of Brisbane this year. Additionally, we had WW2 veteran from the 31st/51st Battalion, Noel Pilcher, from Bowen in a wheel chair in front of our 31st/51st Battalion Banner. After the march our main group of 16 were joined by a couple of extras for a photo (see photo below). We then adjourned to the Grand Central Hotel where we had 2 tables booked. Lunch and enjoyable fellowship followed.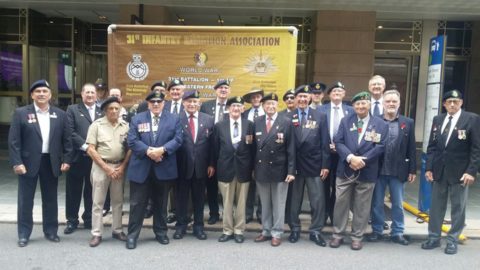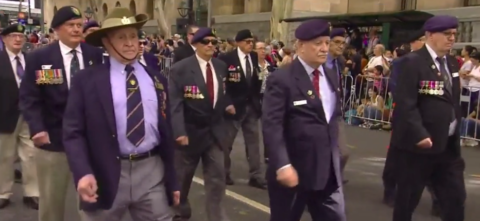 31 Bn Association (Brisbane members)
—–
One of our Victorian members Peter Nelson has sent pictures of the march through Melbourne (see below and photo at head of this article).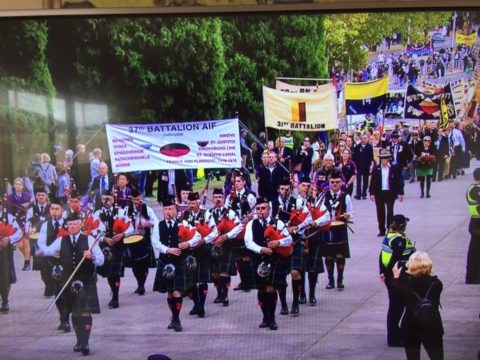 The 31st Battalion Banner being paraded through Melbourne