The Kokoda Commemoration Day was held at the Sherwood -Indooroopilly RSL on Sunday 9th August 2020. A large gathering was in attendance including a number of members of the 31st Battalion Association.  The 2/31st Bn Banner was on Display. A gallant effort was being sustained by our Brisbane Branch Secretary, Tony Wadeson, to hold the banner in place against the wild winds of the day. Guest Speaker for the occasion was Jay Hooper. 
Wreaths to be laid by:-
(1) Wreath to be Laid on Behalf of 2/31st Bn (Father – Veteran of 2/31st Bn)  – Mrs Elizabeth Timms
(2) Wreath to be laid on Behalf of 2/31st Bn (Father a Veteran of 2/31st Bn – Mr Tim Lewis 31st Bn Assoc.  Liaison Officer  for  2/31st Bn Veterans/Family/Friends
(3) Wreath to be laid on Behalf of the 31st Bn Assoc.  – Ray Fogg – President 31st Bn Assoc. (Brisbane)
(4) Wreath to be Laid on behalf of Her Father & Uncle both Veterans of 2/31st Bn. – Mrs Patricia Date 
 the 2/31st Bn Banner on Display, With your Approval of course. We will arrive about 10.15AM to erect it where you designate.
A number of photos of the day were posted on the Sherwood-Indooroopilly RSL Facebook Page some of which are included below.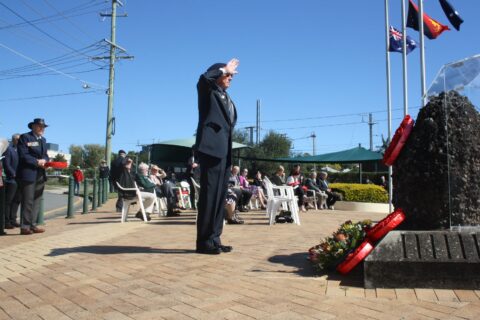 Ray Fogg Laying the Association wreath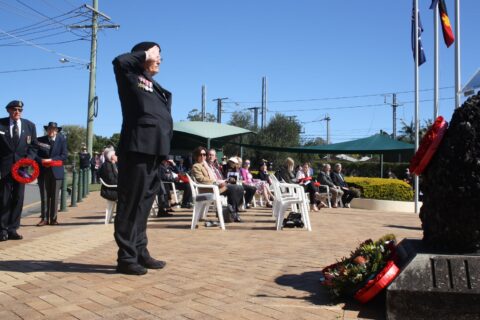 Tim Lewis Laying the Wreath in honour of his father Lt Aub Lewis 2/31st Battalion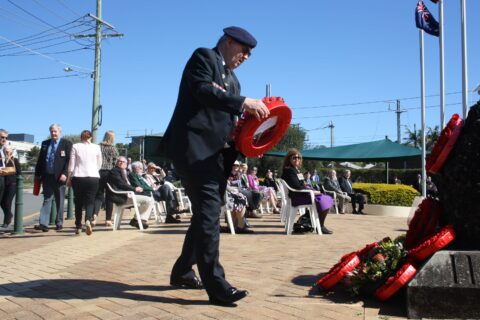 Mick James Laying wreath – Battle For Australia Committee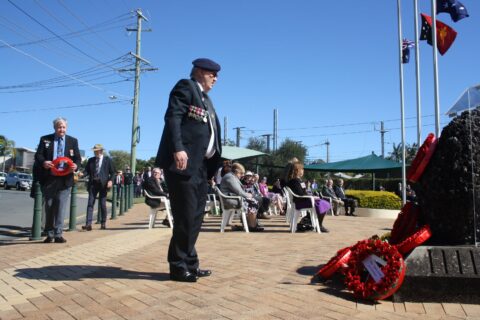 Mick James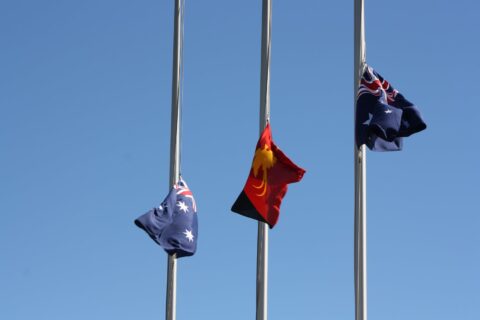 The Papua NewGuinea Flag in Central Position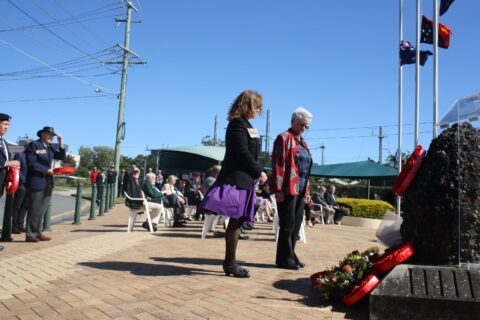 Ladies Laying Wreaths in Memory of relatives.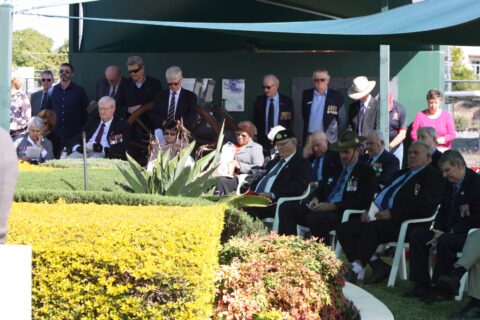 A Section of the assembled gathering for the Kokoda Commemoration Day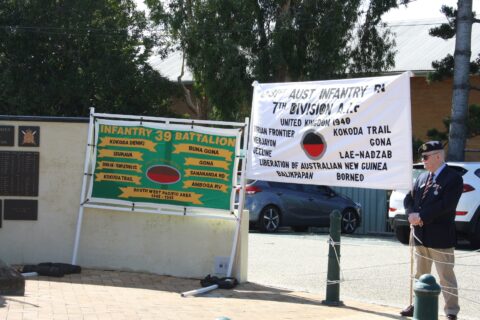 Tony Wadeson – Doing a briliant job of holding down the Banner of the 2/31st Battalion
which threatened to take off in the windy conditions.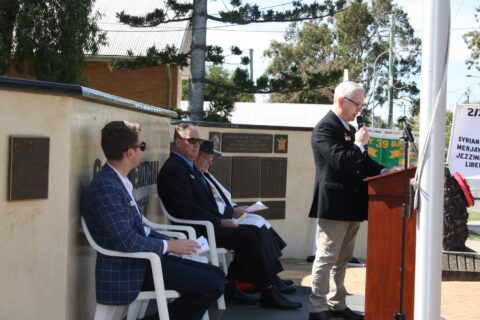 Speaker for the occasion – Jay Hooper
—0—