From Felix Reitano and the Ingham Branch of the Association comes the news of the Commemoration of "The Texas Terror"  aircraft accident.
 The Ceremony commemorates "The Texas Terror" Crash during WW2. of a USAAF – B24 Liberator Bomber known as the "Texas Terror" which crashed onto the summit of Mt Straloch on Hinchinbrook Island 18th Dec 1942, during a fierce tropical Storm. It was on its way to Iron Range. It had just departed Garbutt Airbase Townsville after picking up passengers, & probably still climbing through the Storm when it hit the Mountain.

This Ceremony is organised each year by Felix & the Ingham Branch of the 31st Bn Assoc. often attracting relatives & friends from the USA of those who perished in the crash. Unfortunately with current restrictions on travel it was not possible to have visitors from the USA.   – Refer photos below.
  Thanks for your attendance yesterday at our "Texas Terror' ceremony.

hope you all had a safe trip back home.
Stay safe,
Regards, Felix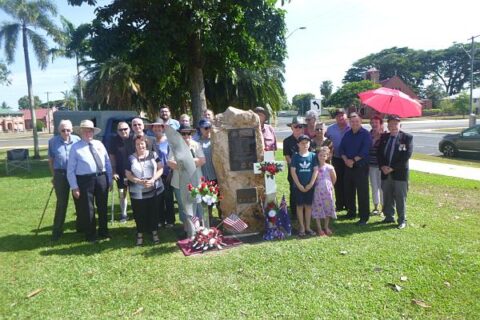 "The Texas Terror" Commemoration