Members, I regret to advise that Our fellow Member & Mate, Merv Hazell  passed
away this afternoon 30th Nov 2021.

May he Rest in Peace.  
In a further message Branch Secretary Tony Wadeson added:
Merv had been fighting a battle with Cancer for a few years. He has still been attending
meetings and services despite being quite ill. His wife Kay has been by his side fighting
the battle with him all the way. She has been truly marvelous. 
–
Member Mick James called on him at the nursing home on the Friday prior to his
passing. Merv recognised Mick & showed he was pleased to see him although he
had difficulty communicating.
Mick again visited Merv on Sunday 28th Nov.
Mick continues,"Kay phoned me on
Monday night 29th Nov to advise that Merv
had deteriorated
markedly that day. 
She then phoned gain on Tuesday to say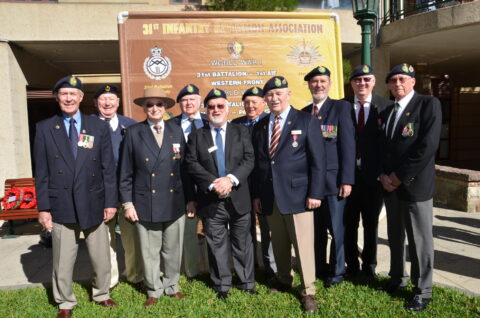 Merv in the centre of the Reserve Forces Day 2015 group 
–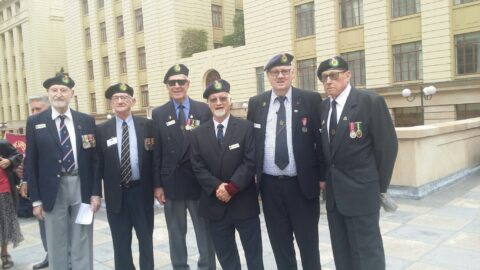 Merv (fourth from Left) Reserve Forces Commemoration 2018
–
The Battle for Australia Commemoration Committee with the Queensland Governor
and his wife at the 2018 Commemoration at Chermside (Merv on the right of the group).
–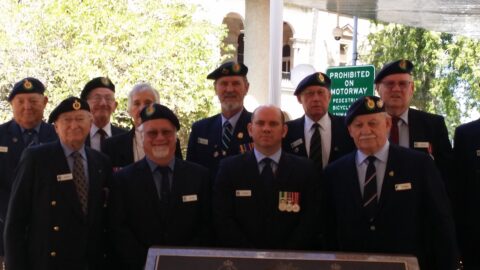 31st Battalion Assoc members at Battle for Australia Commemoration in 2015 at George St Brisbane.
–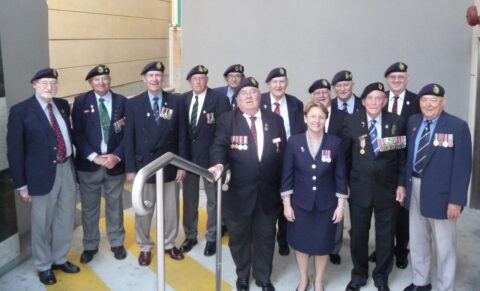 Anzac Day Brisbane – Prior to  the March – 2013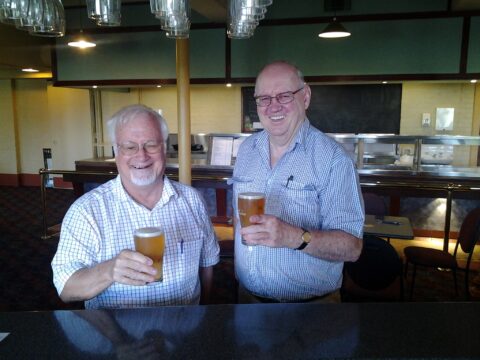 Merv and Mick James Scouting out a meeting Venue in better times.
RIP – Merv