Association Member, Tim Lewis, has unearthed a newspaper clipping of the handover of the 31st Battalion Flag from WW1 to the Army Museum North Queensland . The article dates back to 2010 when president of the 2/31st Battalion Association,  Ken Gladstone and five other veterans of WWII travelled to Townsville to present the WW1, 31st Battalion Flag and the 2/31st Battalion Banner from WWII, to the Museum which is based at Jezzine Barracks, Townsville.
–
The 31st Battalion has served continuously in one form or another since 1886. In its current form is now known as:
The 31st/42nd Battalion The Royal Queensland Regiment.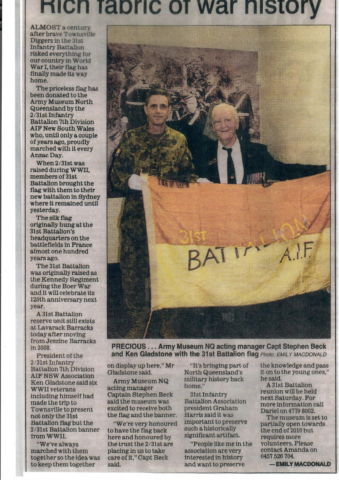 –