On 15th April 2023 a service was held in Brisbane to mark the Unveiling Ceremony for the 247 Plaques of WW1 Diggers who died in Brisbane in the 1940s. The service was conducted at Lutwyche Cemetery by the Australian Remembrance Army in conjunction with the Toowong RSL sub branch. Among the Attendees were RSL members, members of Army Associations and relatives of those with new plaques on their graves. There was an Aussie Flag placed beside each new Plaque. The 31st Battalion was represented and Association member Mick James also  placed a Tribute specially created by our Honorary member in France, Pierre Seillier, for RSM Francis Law DCM. This was placed beside his Plaque in the Cemetery.
–
Mick James goes on to say, 
"I congratulated Cate Walker & Katrina Trevethan on the Australian Remembrance Army Facebook page. They have done an outstanding job in forming the Group, applying for the Grant, researching all the Personnel files, tracing relatives where possible, organising the production of the Plaques, composing the script on the Plaques in conjunction with relatives, where possible, and affixing the plaques to the concrete beams. They started in late 2020, laid the first plaque in August 2022 and probably won't finish until some time in 2024. They deserve our sincere Congratulations, and encouragement & support to complete the Project. Thanks again Cate & Katrina .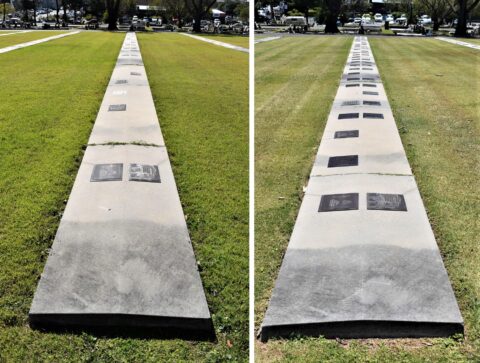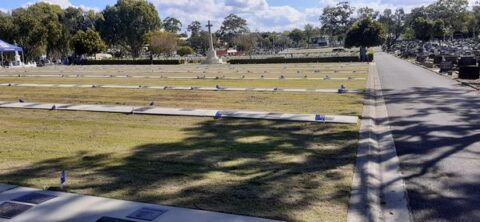 Members Plaques attached to Concrete Beams in Lutwyche Cemetery
–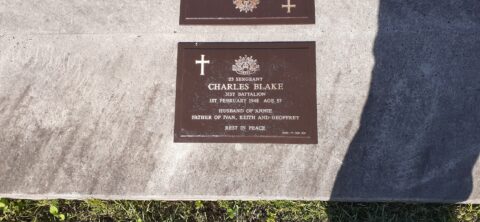 –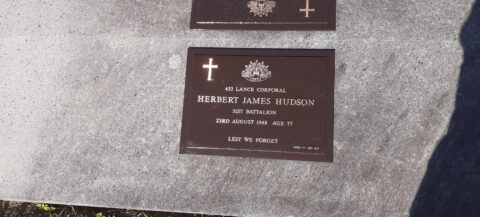 –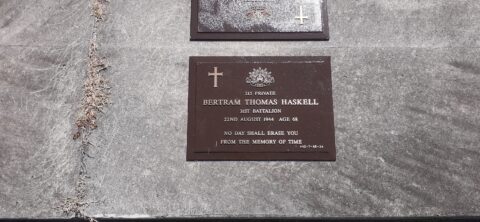 –
–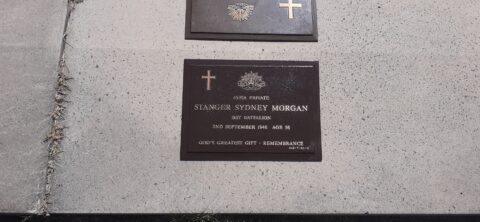 –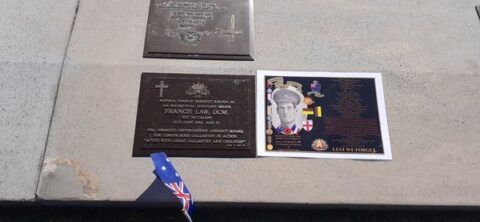 Members of 31st Battalion including RSM Francis Law DCM with the Tribute
Created by our Honorary Member in France Pierre Seillier
–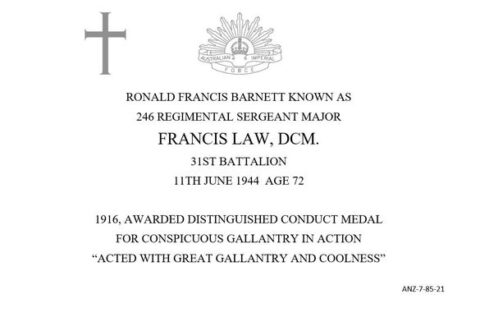 The Citation for Francis Law states –
"For conspicuous gallantry in action. He showed great determination on the right flank, and,
with about 10 men, attacked an enemy's machine gun position, captured the gun,
and brought it back to the main position, where he held on all night. "          
—