The Battalion was heavily involved in Anzac Day commitments. Members supported commemorations in over 12 locations across the AO and we cannot be prouder of the Soldiers who represented the Battalion.
This level of support to the local community and ANZAC Day Commemorations is a great achievement.
Well done to all involved.
On a wider scale, members of 11 Brigade members proudly supported 150 Anzac Day events across Queensland and Northern New South Wales at schools, dawn services and memorials covering Muswellbrook in the South, north to Cairns, and west to Roma and many others in Brisbane and across regional Queensland.
–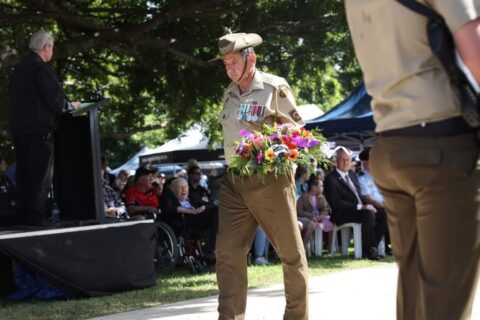 Wreath Laying Ceremony
–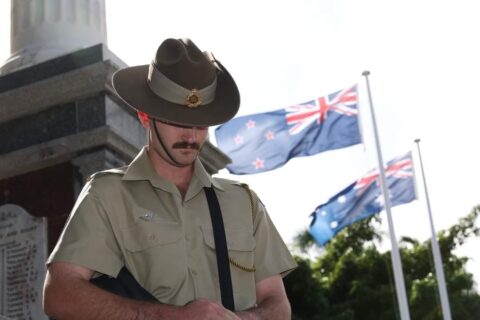 Catafalque Party Member
–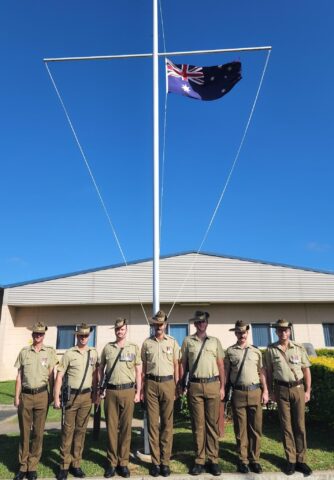 Catafalque Party – Mt Morgan
–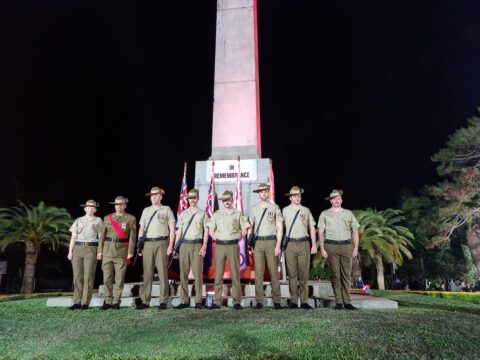 Catafalque Party – Rockhampton
–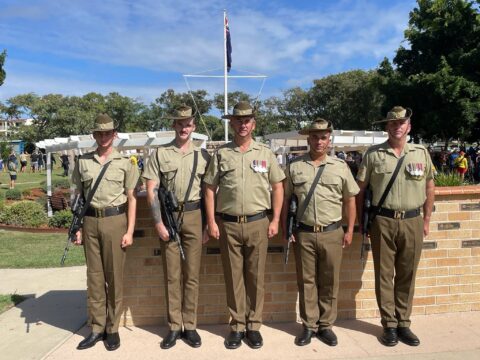 Boyne Island Catafalque Party
–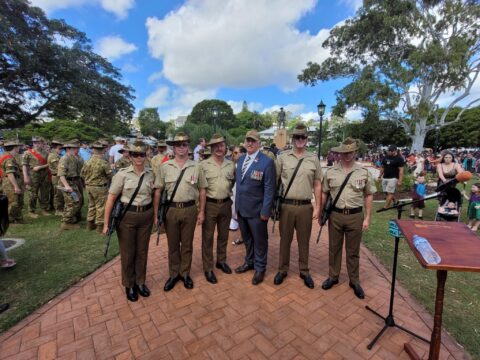 Catafalque Party – Gladstone
–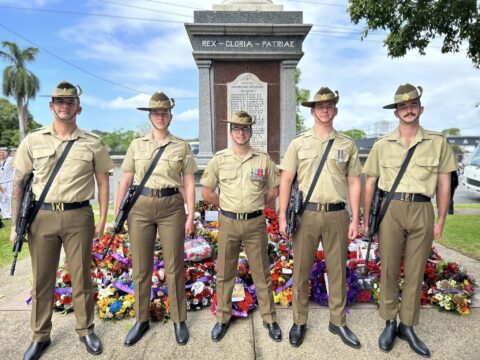 Catafalque Party – Mackay
–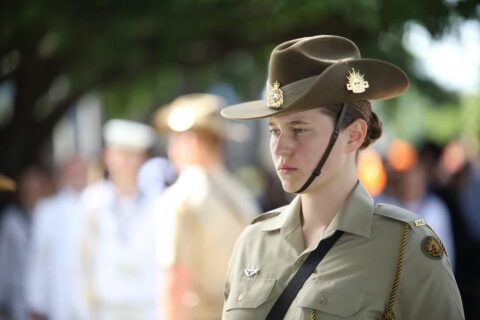 Catafalque Party Member
–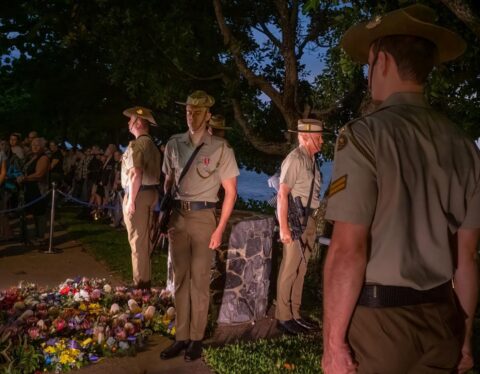 Dawn Service – Cairns
–
—