Mick James, a regular contributor to this website, has passed on some research by members of the Remembrance Army on country and western singer Buddy Williams.
Mick continues, "More great research from Australian Remembrance Army (thanks Katrina) of a 2/31st Battalion digger and Country Music Legend, Buddy Williams. I believe some senior members of our Association even saw Buddy perform. He had a sad life in many ways but brought joy to many.
LEST WE FORGET"
–
Service No: NX202295
Rank: Private
Unit: 2/31 Australian Infantry Battalion
Harold "Buddy" Williams was born in Sydney, New South Wales, Australia on 5 September 1918 as Harry Taylor, and was placed in the Glebe Point Orphanage. He was adopted from the orphanage at the age of seven by a couple who worked a farm in Dorrigo, NSW. Buddy did not have a happy childhood with the McFarlane's, and was reportedly subjected to regular beltings by his new family, and made to sleep on a bed made from straw with a couple of coats used as blankets. It soon became apparent to Buddy that his adoption was a means for the family to secure cheap labour.
–
At 15 years of age, one night after receiving a beating, Buddy ran away from the McFarlane's farm and never returned. He remained in the district of Dorrigo and found work and shelter wherever he was able, working at timber mills, as a bullock driver and boundary rider. He made his way from Dorrigo down the coast of New South Wales -working and busking for money along the way.
–
On 9 January 1940, at the age of 21 years, Buddy married Bernice Perring (known as Bernie Burnett during her singing career). Bernice was eight days shy of her 17th birthday. The couple had met in 1935 at the Grafton Jacaranda Festival when Bernice was 13 and Buddy 17. Bernie joined Buddy in several duets, including the recording of "Stockmen in Uniform" and "Let's Grow Old Together". The union lasted seven years before the couple divorced in 1947.
–
Buddy signed up for service during the second world war, enlisting at Paddington, New South Wales on 14 September 1943. He marched out from Sydney on 21 September, joining the 15 Infantry Training Brigade in Warwick, Queensland. Three months later, on 25 November, Buddy marched out to 33 Infantry Training Battalion. He was reported absent without leave at Warwick on 11 February 1944, with a warrant for arrest issued two days later. On 22 March he marched out to the Land Headquarters Training Centre (Jungle Warfare) at Canungra, marching in to the training centre on 24 March. This centre was where the soldiers were taught bushcraft and survival techniques.
Buddy was absent without leave a few times between 11 February 1944 and 9 April 1945, being find a total of 13 pounds 10 pence and auto forfeit of 65 days. Buddy reportedly conducted recording sessions during the war years while he was on leave. As no official leave is recorded in his service record, perhaps the times he was absent without leave is when he was recording his music – but just speculation.
–
On 3 July 1944, Buddy joined the 2/31 Australian Infantry Battalion. The following year on 9 June 1945, he embarked at Townsville per "Howell Lykes", disembarking at Morotai on 18 June. A week later, Buddy embarked from Morotai, travelling for service at Balikpapan, Borneo. On 3 July, Buddy was wounded in action, seriously injured during the battle of Balikpapan and was not expected to live. He was unconscious in hospital for nine days following an ambush in which he received serious wounds to his arms, back and stomach. He was evacuated to 2/2 Casualty Clearing Station on 12 July, and transferred to X-List.
–
"Buddy Williams/Percy Ruff/Keith Hearne were on the same Jeep that brought us back to Casualty
Clearing Station, Perce and Buddy were on stretchers, I was sitting up. I saw Perce for years after the war till he
died."
Keith Hearne AM 90. (February 8, 2016)
–
Buddy was transported to the Australian Hospital Ship on 19 July before being evacuated to 2/9 Australian General Hospital five days later. On 28 July, he embarked at Morotai per 2/2 Australian Hospital Ship for return to Australia. He disembarked in New South Wales, Australia on 10 August 1945 and was admitted to 114 Australian General Hospital. Buddy discharged from service medically unfit for military service on 13 October 1945.
–
On 31 January 1947, Buddy married Grace Mary (nee Maidment) in Brisbane. The couple had four children: Donita, Harold, Kay and Karen. Grace shared Buddy's dream of life on the road, traveling from town to town, taking music to the people. Tragically, their daughter Donita was accidentally killed at the Scottsdale showground on 29 November 1948. She was hit by a truck being driven by one of the rodeo riders while he was backing up after unloading his show equipment. She was buried at Lutwyche Cemetery in Brisbane four days later. Following Donita's death, Buddy wrote "Little Red Bonnet" in memory of his daughter, which he sang at the close of every show.
–
After recovering from his injuries from the war, Buddy formed a rodeo tent show that travelled for many years before touring with the Buddy Williams Variety Show for 11 months of each year. Buddy, Grace and their three children travelled to country towns and outback communities throughout Australia, and once did an eight-week stint at Brisbane's Theatre Royal. The group travelled up to 56,000 km a year for about 40 years to take their show to the people of the Australian outback.
–
Buddy has been the recipient of many awards, including being the first person in Australia to receive the Australasian Country Music Award, presented to "the person contributing the most to Country Music". He is an inductee of the "Australian Roll of Renown", won a Heritage Award for "What a Dreary Old World it Would Be" at the Country Music Awards of Australia, and awarded a Special Award and Songmaker Award at the Tamworth Songwriters Awards. Along with Tex Morton and Smoky Dawson, Buddy was one of the first three to be inducted into Country Music Capital's Hands of Fame at Tamworth.
–
Harold "Buddy" Williams died in Brisbane on 12 December 1986, aged 68. His funeral was conducted at St Andrews Church of England, Lutwyche and he was buried with daughter Donita at Lutwyche Cemetery. Buddy's funeral was televised and among those present were Slim Dusty, John McSweeney and Shorty Ranger. Nick Erby read the eulogy, and members of the 2/31 Battalion formed a guard of honour.
–
LEST WE FORGET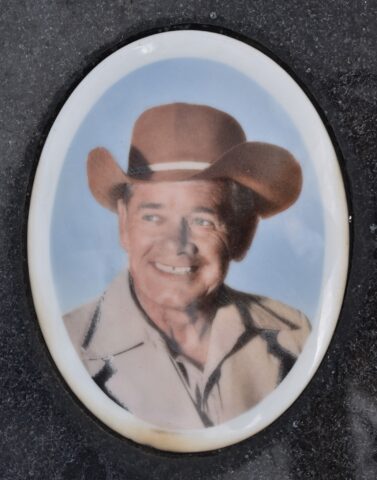 –
–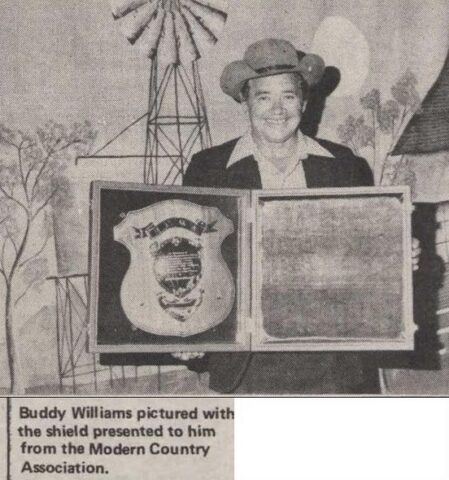 –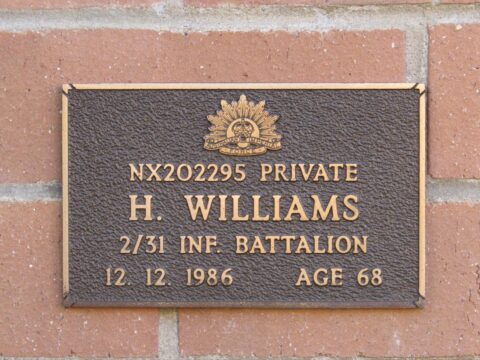 –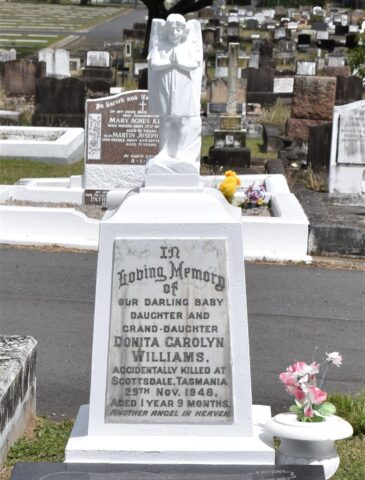 –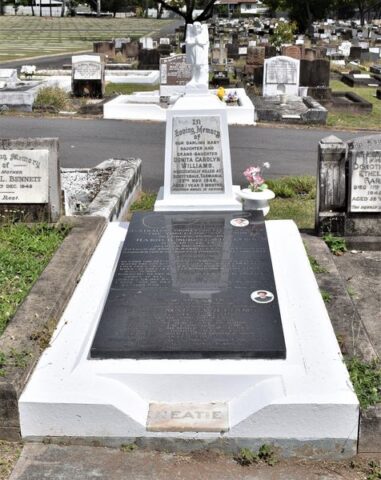 –
—