The Town of Fromelles in northern France held the 107th Anniversary Commemoration of the Battle of Fromelles at Pheasant Wood Military Cemetery at 6.00 pm on the 19th July 2023. This year there were 7 newly named headstones  unveiled amongst the 250 buried in the Pheasant Wood Cemetery after they were recently identified through DNA.
The following were the newly identified soldiers:
Sgt Oscar Eric Baumann – 32nd Bn
Cpl William John Stephen – 55th Bn
Pte Alexander Russell Robert Page – 32nd Bn
Pte Maurice James Claxton – 32nd Bn
Pte Walter Allen Grace – 31st Bn
Pte Edwin Charles Gray – 32nd Bn
Pte Richard James McGuarr – 55th Bn
–
These men were KIA in the German lines during the Battle & buried by them behind the German lines shortly after the Battle in July 1916. They were discovered by Lambis Englezos AM & his team in 2008 and the Cemetery was created in 2010. (Forthe story of Lambis Englezos AM and his search for the missing 250 of the Battle of Fromelles search – LAMBIS ENGLEZOS – on this website.
–
The Commemoration was hosted by the Australian Ambassador to France, Her Excellency Mrs Gilliam Bird with Lt Col Dean Kachab officiating. The Mayor of Fromelles & other elected French Officials were present along with French Military Officers and French War Veterans. Also in attendance were relatives of 5 of the recently identified diggers from the Battle. The Director of the Sir John Monash Centre in Villers Bretonneux, Ms Rebecca Doyle was also present.
–
Our Honorary Member in France Pierre Seillier OAM, together with his wife, Corrine, (as he is recovering from surgery), laid a Wreath on behalf of the 31st Infantry Battalion Association.
–
LEST WE FORGET.
–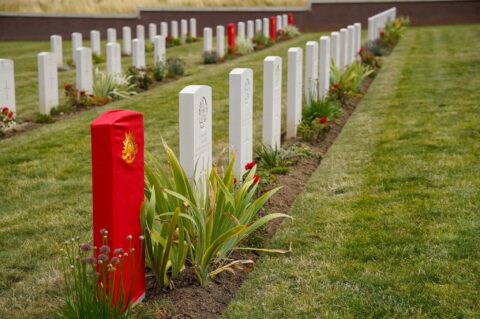 Three of the Newly Identified Soldiers Ready to be Unveilled During the Service
–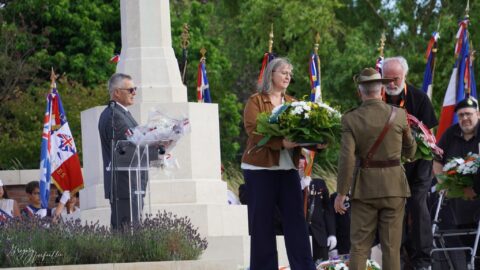 Corrine Seillier Laying the 31st Bn Assoc Wreath with Lambis Englezos AM and Pierre Seillier OAM on Right
–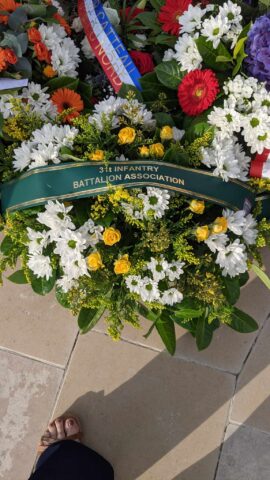 31st Infantry Battalion Association Wreath
–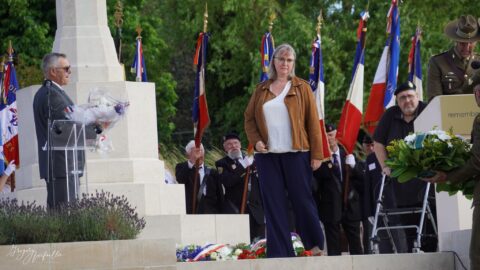 Martial DeleBarre AM President of Local Remembrance Assoc on Left about to lay a Wreath
–
Her Excellency Ms Gillian Bird PSM Australian Ambassador to France with Pierre Seillier OAM
–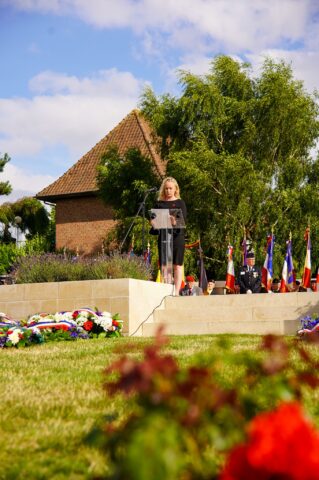 Ms Rebecca Doyle – Director of Sir John Monash Centre – Villers Bretonneux
–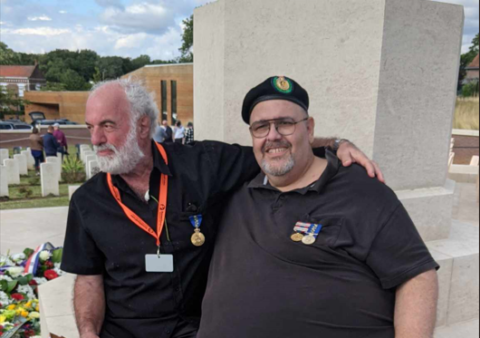 Lambis Englezos AM with Pierre Seillier OAM
–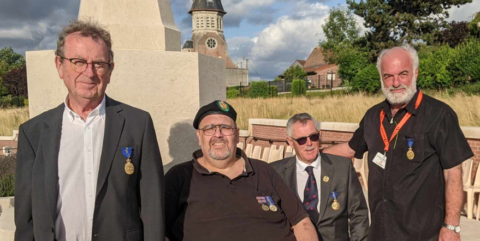 Four "Order of Australia" Recipients
Former Mayor Hubert Huchette AM, Pierre Seillier OAM, Martial DeleBarre AM
President Local Remembrance Association FWTM 14 -18 ( Fromelles et Weppes Terre de Mémoire 14-18,
Fromelles and Weppes Land of Remembrance 14-18), and Lambis Englezos AM
Weppes is the name of the shire in which Fromelles is Located 
—–