THE FOUNDATIONS of Anzac Day were revealed on the Anzac Centenary Queensland Facebook site, especially to members of the 31st Battalion and its predecessors.
Apparently, Canon David John Garland is referred to as the 'architect' of the Anzac Day activities, originally being tasked in this role by a committee formed in Brisbane in January 1916 to look at commemorating war casualties.
What is not generally known is that Canon Garland was a member of the Kennedy Regiment (the forerunner of the 31st Battalion) in 1905. In a previous edition of "Crossed Boomerangs," produced by Bob Burla, a photo appeared of the Officers in 1905 that includes Canon Garland (middle row, on right), who was stationed in Townsville for a few years after transferring from Perth.
Two other former officers of the 31st Battalion on the committee were Lt Eustace Murphy (back row, second from left) and Captain and Brevet Major Frederick William Toll (middle row, left).
This information adds to the extensive and proud history of the 31st Battalion that has been accumulated over more than a century.
Anzac Day — Brisbane Branch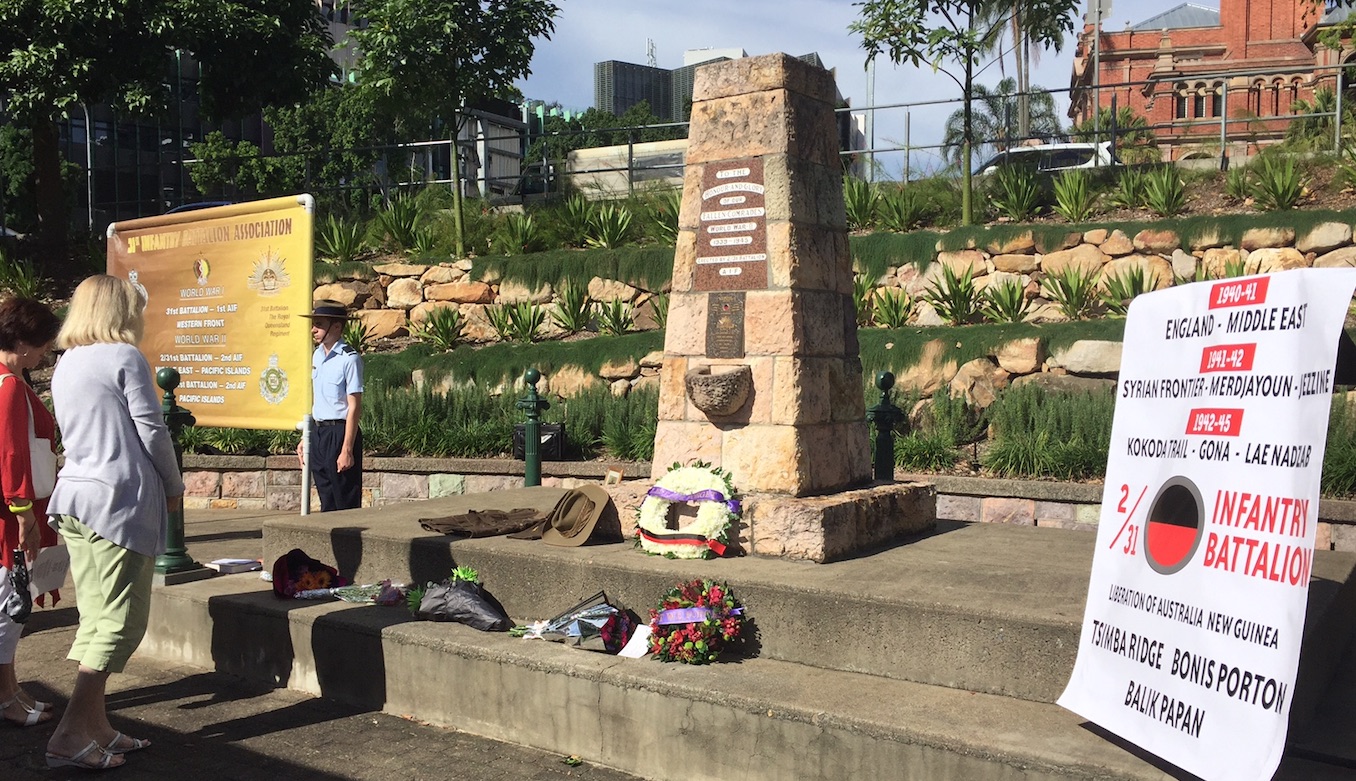 A ceremony was held at the Memorial of the 2/31st at South Bank before Brisbane's Anzac March.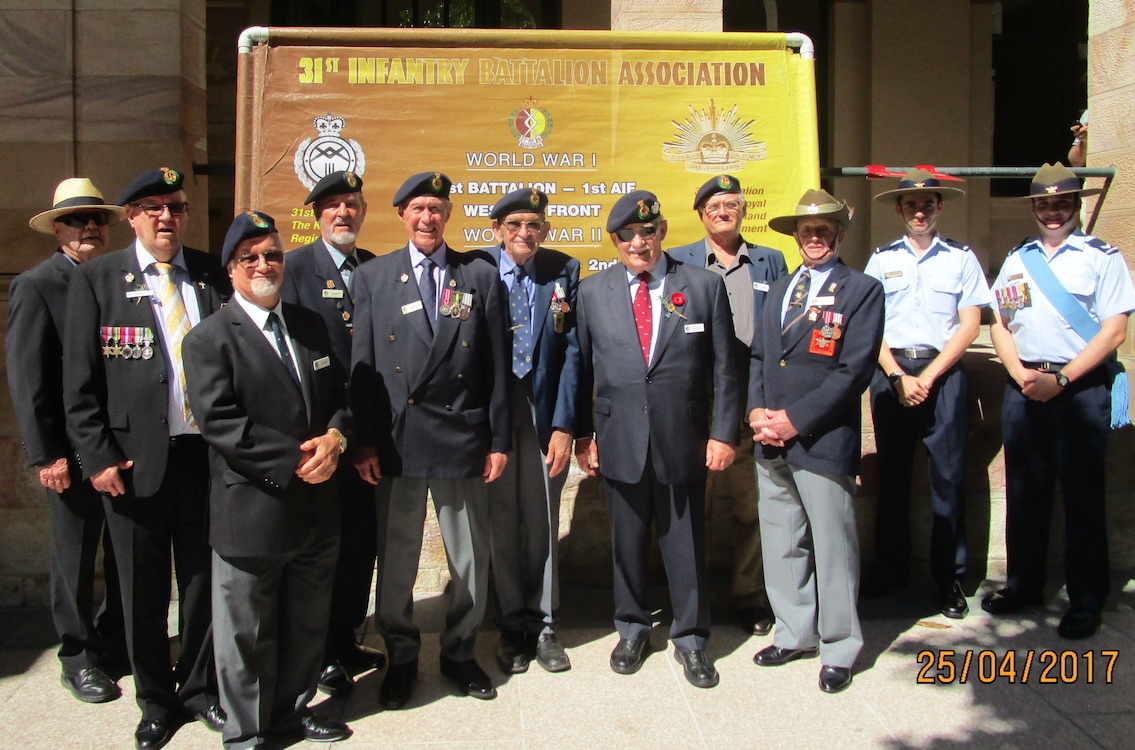 A fine body of men assembled for the Brisbane march.
Anzac Day — Ingham Branch