"In discussion about the role of 31st Battalion during the Battle of Polygon Wood, where Paddy Bugden was awarded the Victoria Cross for his actions in the Battle, some have suggested that another should also have been awarded a Victoria Cross.
In fact, there was another 31st Battalion digger recommended for a Victoria Cross as listed in the attached page of the Bn War Diary. He was Pte William Overend WILSON. He was subsequently awarded the Distinguished Conduct Medal and then the Belgium Award "The Decoration Militaire" . His Distinguished Conduct Medal citation reads – "Polygon Wood 26th-28th Sept 1917: For conspicuous gallantry and devotion to duty in an attack. When the leading troops were subjected to heavy enfilade fire from a pillbox he led his section on his own initiative and attacked and captured it, putting the whole garrison out of action and taking 4 enemy machine guns. His courage and devotion to duty were an inspiration to his comrades."
His Decoration Militaire citation reads – "At Polygon Wood east of Ypres during the period 25th-28th Sept 1917 this soldier displayed the greatest coolness, initiative and deliberation. When an enemy MG in the "Pill Boxes" at Jerk House commenced a murderous enfilade fire on the first and second waves, he, notwithstanding that his officer and NCOs had been killed, saw the situation at a glance, and calling on his section to follow, gallantly led the way. By his vigorous example and action, the section surrounded the Pill Box, capturing and killing all the occupants in addition to seizing four machine guns, thereby saving the right flank from entire annihilation. At all times and under all circumstances his cheerfulness and devotion to duty inspired his comrades. He acted as a guide to relieving troops and was always the first to volunteer for dangerous tasks."
A number of people with detailed knowledge of the Battle of Polygon Wood and of conventions in awarding various Honours at that time, consider that the Aussie Commanders thought his actions were deserving of a VC but the overall Commanders (ie Birdwood & Haigh) wished to limit VCs to one per unit per action. So they arranged for a Belgian Award in addition to the DCM. It is most unusual to be awarded 2 decorations for the one action.
L/Cpl WILSON was KIA on 25th May 1918 and is buried at Adelaide Cemetery in France.
In August 2018, while no photo of L/Cpl Wilson had been found, a photo of his grave had been obtained. It had also been ascertained that a Street in West End Townsville had been named in his honour in the 1920s (not far from his  parents' home in Flinders St West End.) It was therefore thought appropriate this little known Townsville man be recognized for his outstanding efforts at the Church Service on Sunday 19 August 2018. Apart from the special prayer for L/Cpl Wiliiam O Wilson as detailed in the Programme, we arranged for one of Pierre Seillier's (our Honorary French Member) magnificent Tributes to be donated to the Cathedral and will be displayed in the Cathedral. The family motto has also been added to the gravestone. See photos below –
LEST WE FORGET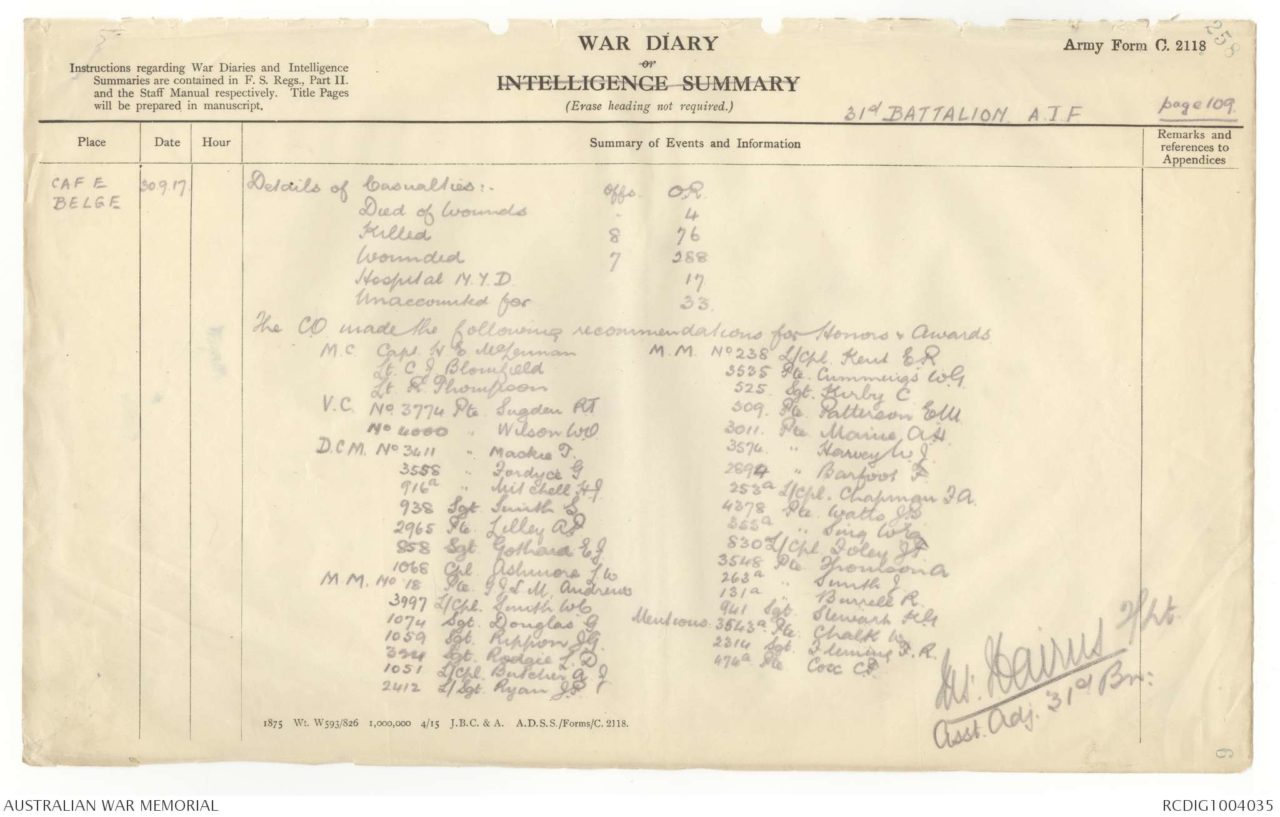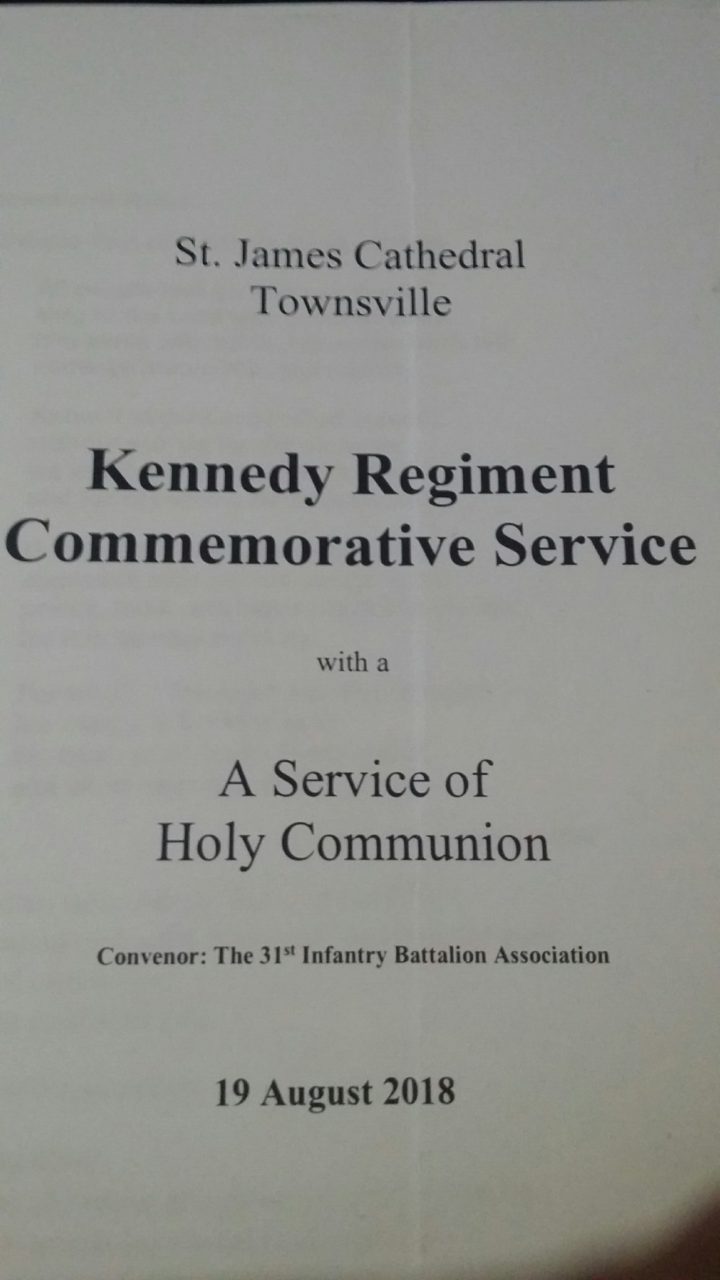 Commemorative Service Townsville