Members & Friends,it is with great sadness I have to advise you of the passing of our Member – PETER STEWART this morning (Sunday 18th July 2021). Peter was competing in an Ocean Swim in Darwin and apparently developed a medical episode and was pulled from the water deceased. Peter, was the son of our past member DAVID STEWART, and had turned 60 Years of age earlier this year. Peter & wife Sharon were members of our Team that toured the Western Front – 2016 & attended the 100th Anniversary of The Battle of Fromelles Commemoration Service at Fromelles.

Peter & Sharon & Family would come down from Darwin each year, – late April & would march with us in the Brisbane ANZAC DAY March. Our thoughts and Prayers go to Peter's wife Sharon & Mother Dawn & Family. This news was passed on to us by friend/member Sean Rooney.

Rest in Peace – our good mate, Peter Stewart.
Tony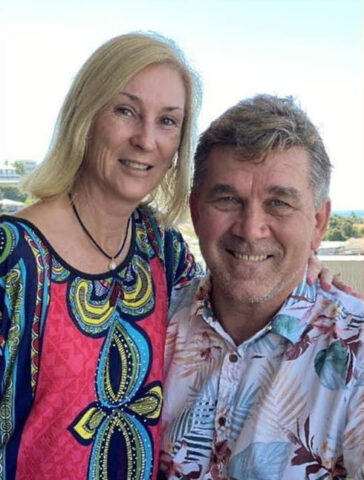 Peter and Sharon Stewart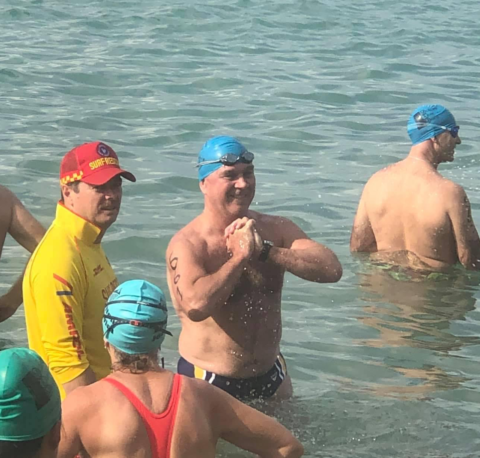 Peter at his competitive best