Yet another outstanding level of support to the NQ & Central QLD community by the men and women of the 31st/42nd Battalion along with strong cameos by 35 ENGR SQN in commemorating the 104th anniversary of Remembrance Day.
–
The Bn provided Catafalque parties at Gladstone, Gracemere and Rockhampton whilst others members provided key note addresses alongside regional mayors, laid a wreath, supported schools or attended ceremonies in Cairns, Townsville and Mackay.
–
Great to see the Battalion life member and previous XO – MAJ Ian Reid playing the pipes in front of a large gathering at Townsville.
–
Well done to all who supported the community in remembering when the guns finally ceased to end the war of all wars 104 years ago.
–
Lest we forget !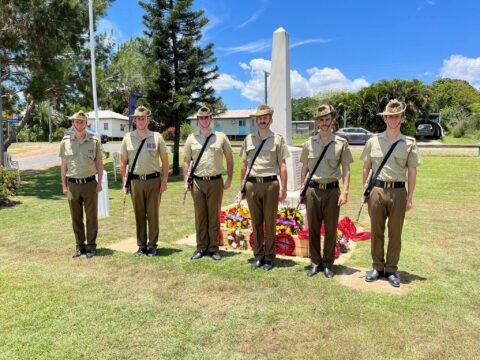 Catafalque Parties
–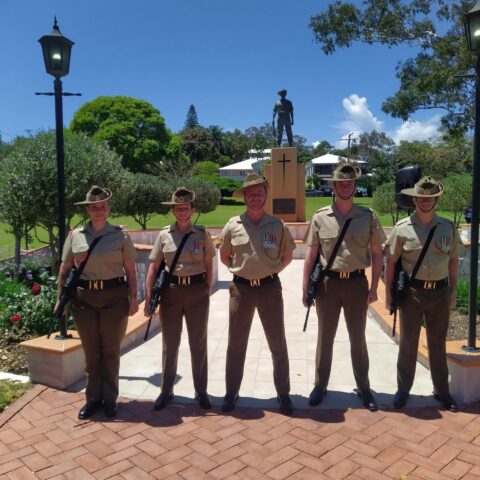 –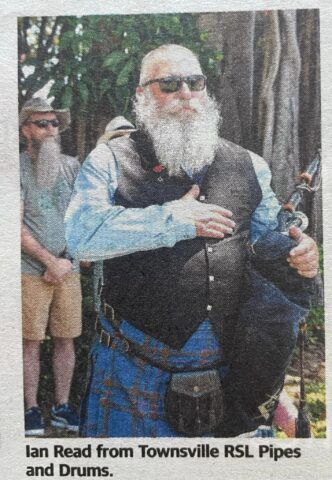 Battalion Life Member and previous XO Maj Retd Ian Reid