31st Battalion Association members took part in the Anzac Day – 2022  march through Brisbane yesterday. Members braved the inclement conditions along with thousands of other serving Members and members of other service associations. Top marks to members of all the brass and pipe bands many of whom upon completion of the march went back for a second or a third time to provide musical accompaniment for the tail end groups. Our members started in light showery conditions but it quickly turned into a downpour shortly after passing the Governor's saluting dais. A vote of thanks is in order to our three lots of banner carriers bearing the Banners of the 2nd 31st Bn, the 31st/51st Bn as well as the association Banner. Well done guys and girls.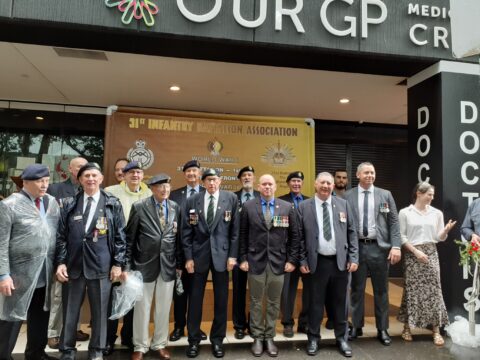 –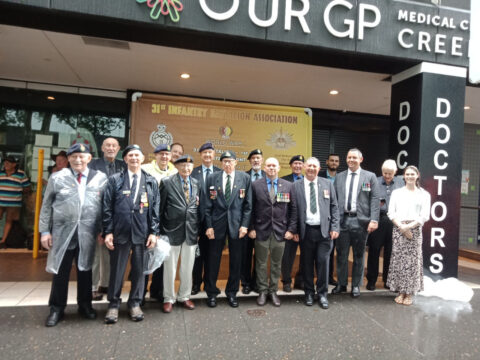 Association Members under shelter at the end of the march with our banner behind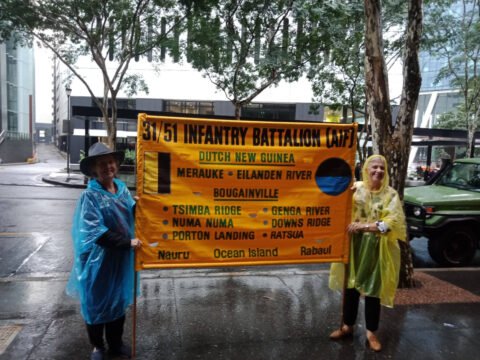 Top marks to our soaked Banner carriers holding 31st/51st Battalion Banner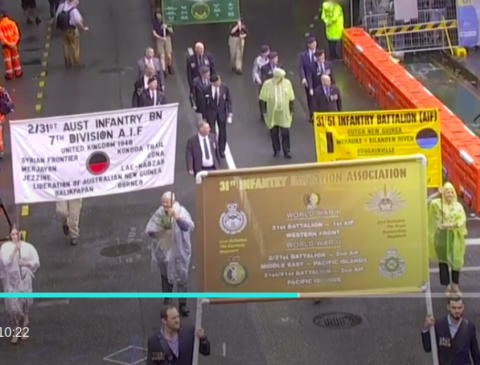 Anzac Day march 2022. The three Banners.